About us

ABOUT US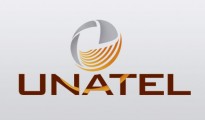 UNATEL is an International Company Services Telecommunications area consists of highly professional staff, that beyond their technical skills, are willing to serve and cater the requirements of our clients under the values of honesty, responsibility and commitment.

Our extensive experience as professional services providers and Auditors on Telecommunications, has allowed us to define specific mechanisms and methodologies to suit the particular needs of each client, thereby generating value within their organizations.

In general, these strategies are intended to provide:

- Comprehensive Care
- Quality of Service
- Value Added

Let us be your partner and have your network experience under full control with high quality standars.

WHERE ARE WE?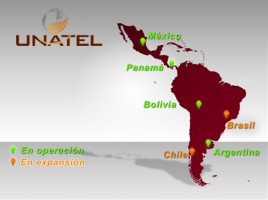 Zoom

Actually we attend to Center America, South America and The Caribean from our offices in Panama, Bolivia and Venezuela

UNATEL is always growing and we are hope to open new offices in Brasil, Chile and Mexico to be closer to our clients.

VISION

Globally consolidate Full Service Concept and achieve distinction and preference of our customers as a key factor in the expansion and growth of our services

MISSION

To become a strategic partner of our customers in an active and engaged, allowing them to generate internal and external value in their organizations and achieve recognition in the market for the quality and excellence of its products and services

HISTORY

UNATEL is an International company dedicated to Consulting/Optimization/Audit services for mobile telecommunications networks comprehensively that began his life 5 years ago.Gradually we have more and more acceptance and more satisfied clients due to our quality service.

Our company constantly reinvents itself considering the dynamics of technological evolution. Today we tripled our staff in order to deliver consulting solutions in Center & South America favoring more subscribers enhancing their experience in using mobile communication networks